If you work in the pharmaceutical or industrial manufacturing industry, you know how important it is to provide effective and compliant training to your employees, customers, and partners.
Whether you need to explain a complex process, demonstrate a new product, or share best practices, you want to deliver your message in a clear, engaging, and interactive way.
The Reality of Creating Training Video Content
Creating high-quality training videos has traditionally been challenging, time-consuming, and costly. In the past, you may have hired a professional videographer, edited the footage, and separately added subtitles to ensure that the content met the regulatory standards. Or you may have relied on outdated and boring PowerPoint slides that failed to capture your audience's attention and interest.
That's why Speach was created: to be the video training platform for large enterprises.
Speach allows users to create speaches, which are short and interactive video tutorials that you can make in minutes using our easy-to-use features. With Speach, you can:
Record your video with your webcam, screen capture, or existing file
Edit and enrich your video with voice over, documents, annotations, quizzes, and more
Translate and add subtitles to your video automatically in 30+ languages
Deploy your video across your sites in seconds and embed it in your LMS or any existing tools
Track and measure the performance and impact of your video training
In this guide, we will show you how to create a speach -in minutes- with over 10 tools that Speach offers. You will learn how to:
Plan your speach
Record your speach
Edit your speach
Enrich your speach
Publish your speach
Plan your speach
Before you can leverage Speach's tools to create an amazing training video, you first must have a clear idea of what you want to achieve with it. To set yourself up for successs before you even begin, try asking yourself these questions:
What is the purpose of your speach?
Who is your target audience?
What are the main points you want to convey?
How long should your speach be?
To help you plan your speach, you can use the following tools:'
Outline: Create an outline of your speach with the main ideas for each section. This will help you organize your thoughts and structure your content logically.
Script: Write a script for your speach with the exact words you want to say. This will help you avoid rambling and ensure that you cover all the important information.
Storyboard: Draw a storyboard for your speach with the visual elements you want to include. This will help you visualize how your speach will look like and what kind of media you need to prepare.
Record your speach
Once you have planned your speach, you can leverage Speach's tools and software to record it using one of the following methods, or a combination: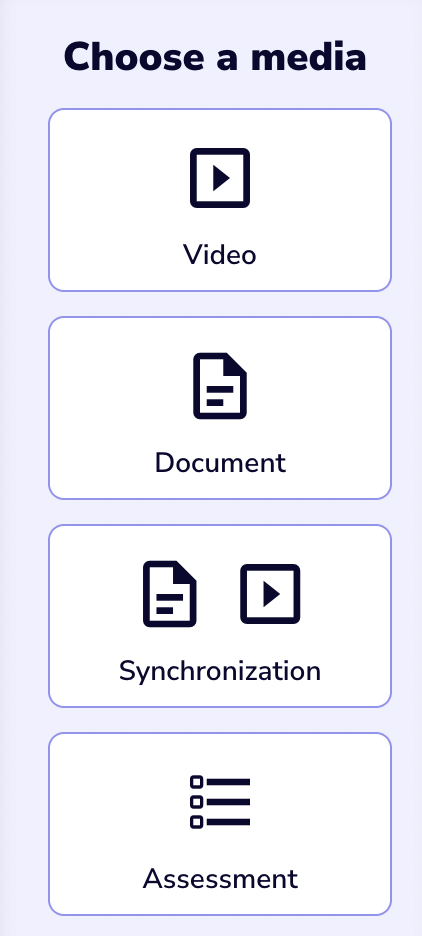 Webcam: Use your webcam to record yourself speaking. This will help you bring your speach to life by showing your emotions and personality. You can also remove your video background or add a video filter to customize your appearance.
Screen capture: Use screen capture to record your computer screen. This will help you show more details about what you are explaining, such as a software demo, a website walkthrough, or a data analysis.
Existing file: Import an existing video file from your computer or use a video URL. This will help you reuse or repurpose existing content that is relevant to your speach.
Edit your speach
After recording your speach, you can edit it using our simple and intuitive editor. Speach's tools allow users to:
Trim: Cut out any unwanted parts from your video, such as pauses, mistakes, or repetitions.
Merge: Combine multiple video segments into one seamless video.
Rearrange: Change the order of your video segments to improve the flow of your speach.
Enrich your speach
To make your speach more engaging and interactive, you can enrich it with various elements that enhance its content and appearance. You can:
Voice over: Add your own voiceover to narrate or comment on your video.
Documents: Add documents to support or supplement your video. You can upload PDFs, Word files, Excel files, PowerPoint files, or images and display them alongside or inside your video.
Annotations: Add annotations to highlight or emphasize key points in your video. You can use arrows, text boxes, and more and place them anywhere on the screen.
Quizzes: Add quizzes to test or reinforce the knowledge of your viewers. You can create multiple-choice questions, true/false questions, or open-ended questions and insert them at any point of your video.
Call-to-action: Add call-to-action buttons to direct or motivate your viewers to take a specific action after watching your video. You can link them to a website, an email address, a phone number, or another speach.
Publish your speach
When you are happy with your speach, you can publish it and share it with your audience. You can:
Preview: Preview your speach before publishing it to see how it will look like on different devices and browsers.
Translate: Translate your speach automatically into 30+ languages to reach a global audience. You can also edit or customize the translations if needed.
Subtitle: Subtitle your speach automatically or manually to make it accessible to people who are deaf or hard of hearing, or who speak a different language.
Deploy: Deploy your speach across your sites in seconds and embed it in your LMS or any existing tools. You can also download your speach as an MP4 file or a SCORM package if you prefer.
Track: Track and measure the performance and impact of your speach using our powerful dashboard. You can see how many people watched your speach, how long they watched it, how they answered the quizzes, and how they rated it.
Conclusion
As you can see, creating a speach is easy and fast! Users don't need any technical skills or expensive equipment- just need a computer, a webcam, and an internet connection. Use Speach's variety of tools to create training videos that are clear, engaging, and interactive!
Whether you want to train your employees on a new procedure, demonstrate your product to your customers, or share your expertise with your partners, Speach can help you create a video training that meets your needs and expectations.
So what are you waiting for? Start creating your first speach today and see the difference for yourself. Request a demo or sign up for a free trial at Speach.